R S E
'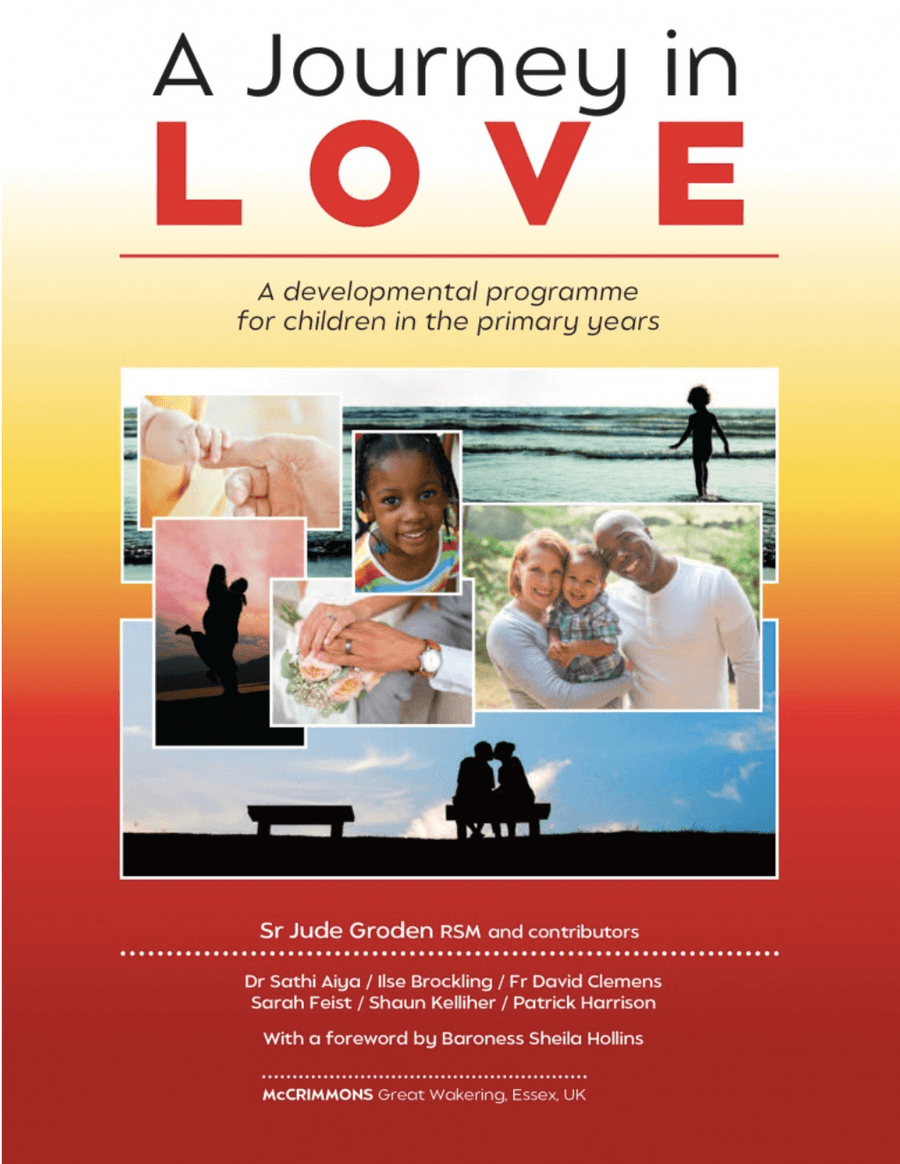 Love is an art to be learned.
It is a giving experience, a selfless act.
Every experience of love gives us yet another glimpse of the meaning of love in God himself.
Human love is the instrument we can use to explore the mystery of love which God is'
Cardinal Basil Hume
At St Matthew's, we want our children to foster healthy relationships and friendships in light of the wisdom of the Church. We want them to understand their innate human dignity, developing love and appreciation of themselves, including respect for their bodies, and the way they were made by God. We want them to develop attitudes and virtues; personal and social skills; and skills and knowledge which will help them to flourish
A Journey in Love is a resource created by Sister Jude Groden. It is the recommended programme for Catholic schools for Sex and Relationship Education, and has been written as a progressive scheme of work that supports the Religious Education, PSHE and Science curricular taught within the school.
As children progress through school, they discover more and more and more about themselves and the wider world. This thirst for learning new things in all aspects of life is fostered by the school so as to create a safe, stimulating environment for learning, supporting all children in their development.
Central to our work within the school is learning about our faith, understanding ourselves, our position in the community and how we develop as human beings – our spiritual, social, emotional and physical development. This is how A Journey in Love fits into the school's curriculum. The scheme permeates through all levels of learning throughout the school. It focuses on friendship, family, community, relationships and spirituality.
As with all aspects of learning, children are naturally curious and many will have questions related to their lessons. Opportunities to discuss questions form part of the lessons and again these are treated with care and understanding.
A Journey in Love programme content
An aspect of the mystery of love is taught in each year group; children are encouraged to marvel at the wonder and beauty of God's creative love. This is reflected through a series of progressive and developmental tasks, activities and reflections which focus on physical, social, emotional, intellectual and spiritual development.
The following themes are studied in each year group:
| | |
| --- | --- |
| Year group | Theme |
| F1 | The wonder of being special and unique |
| F2 | The wonder of being special and unique |
| Year 1 | We meet God's love in our family |
| Year 2 | We meet God's love in the community |
| Year 3 | How we live in love |
| Year 4 | God loves us in our differences |
| Year 5 | God loves us in our changing and development |
| Year 6 | The wonder of God's love in creating new life |