Class 6
Autumn 2 Term 2023
In English, we are currently writing non-chronological reports and linking this to our science knowledge about animals. The children have chosen an animal each and are looking at the classification, characteristics and habitats of them - including thinking about how the scientist Carl Linnaeus would classify the animal using Taxonomy.
In Maths this half term we are looking at adding, subtracting, multiplying and dividing fractions. We are learning to find equivalents and how to simplify fractions.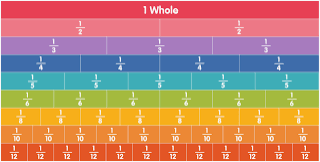 In RE this half term the topic from 'The Way, the Truth & the Life' is Faith in Action. We will be learning about Justice. We are looking at the lives of people that fought for justice such as St. Oscar Romero and Martin Luther King Jr. We are also thinking about why it is important to seek justice and how we can do this in our own lives.

In Science, we are looking at animals and their habitats. We have looked at different ways to classify animals (such as by characteristics, animal group, habitats, diet and body parts). We have presented this as a grid and also as a flow chart. Class 6 have also studied Carl Linnaeus and looked at his theory of Taxonomy. They have critiqued the theory and compared it to the knowledge we have of animals now. We have also classified plants including the differences between flowering and non-flowering plants.
In geography, we are looking at biomes and climate zones. We are studying the climate zones in the world and which biomes are in each climate zone. We have deepened our understanding by considering the biodiversity of each biome and the relationship between climate and the organisms within that biome.
In history, we are studying the Tudors. We have investigated how they came to power in 1485 at the Battle of Bosworth Field. We are looking at the impact of the Renaissance and how this improved the standard of life and culture - bringing us out of the dark ages. We are going to look at influential people of the Renaissance such as Leonardo Da Vinci, William Shakespeare and Christopher Columbus. We are also going to compare the similarities and differences between Aztec and Tudor pastimes.
Other subjects:
PE - We are completing a unit on striking and fielding games.
PSHE - We are learning about standing up for ourselves and our relationships with others.
Art - We have studied Pop Art and made advertisements about a modern item using the 1960's Pop Art style/techniques.
Design Technology - We are looking at how Cams mechanisms work and designing our own moving toy using cams.
Computing - We are looking at creating media on Scratch along with what the internet is - learning about different components such as IP addresses, packets and servers.